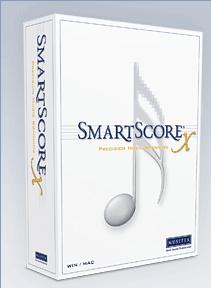 SmartScore X Songbook Edition by Musitek

New product... Discover the art of the song! Transpose and print entire songs seconds after scanning. Watch as fretboards and chord symbols are recognized, then change as you transpose keys. PDF recognition. Select from a library of drum tracks for playback. Sing along in Karaoke view. Includes powerful TAB (multi-string tablature) recognition and editing with revolutionary multi-voice support. Export to XML. Identical to Pro; just limited to 3 staves per system.

For version comparison, see SmartScore Editions Comparison Chart. For a demo version, see SMARTSCORE demos.

List price $199.00
Our price: $139.95

Please select either "within USA" or "outside USA" below...
Windows/Macintosh)
Ordering within the USA...
Our price: $139.95 + $7.95 shipping
Total: $147.90

Ordering from outside the USA...
Our price: $139.95 + $10 shipping for first item, others $6 each.
Total: $149.95