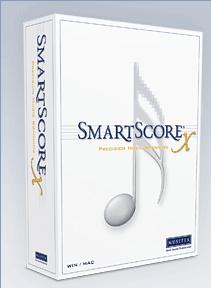 SmartScore X Piano Edition by Musitek

The perfect tool for the pianist, both professional and student. Audition piano arrangements within seconds. Practice along; mute one hand while playing back the other at various tempos. Transpose and print score in new keys. Save scores to Music XML files. PDF recognition.

For version comparison, see SmartScore Editions Comparison Chart. For a demo version, see SMARTSCORE demos.

List price $79.00
Our price: $69.00

Please select either "within USA" or "outside USA" below...
Windows and Mac
Ordering within the USA...
Our price: $69.00 + $7.95 shipping
Total: $76.95

Ordering from outside the USA...
Our price: $69.00 + $10 shipping for first item, others $6 each.
Total: $79.00