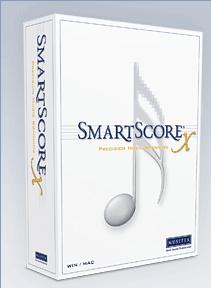 SmartScore X Guitar Edition by Musitek

New product... The perfect tool for guitarists and other soloists. Listen to any piece before learning it. Transpose to an easier key. Contrapuntal voices (P/i/m/a) automatically differentiate and become assignable to different sounds and volumes. Save and export files to MusicXML. PDF recognition. NEW in Version 10.2: Tablature recognition, innovative editing, Notation-TAB-Notation conversion and customized TAB tunings library.

For version comparison, see SmartScore Editions Comparison Chart. For a demo version, see SMARTSCORE demos.

List price $79.00
Our price: $69.00

Please select either "within USA" or "outside USA" below...
Windows and Mac
Ordering within the USA...
Our price: $69.00 + $7.95 shipping
Total: $76.95

Ordering from outside the USA...
Our price: $69.00 + $10 shipping for first item, others $6 each.
Total: $79.00