JazzSymbol font

by The Virtual Conservatory June 2010).

New product !


Over 1200 special symbols for quick entry of even the most complex chord symbols
Functions identically on Windows and Mac - ideal for teaching.
Unicode font with TrueType component fonts - works in any application.
Based on Arial Narrow for a compact, clear, informal look.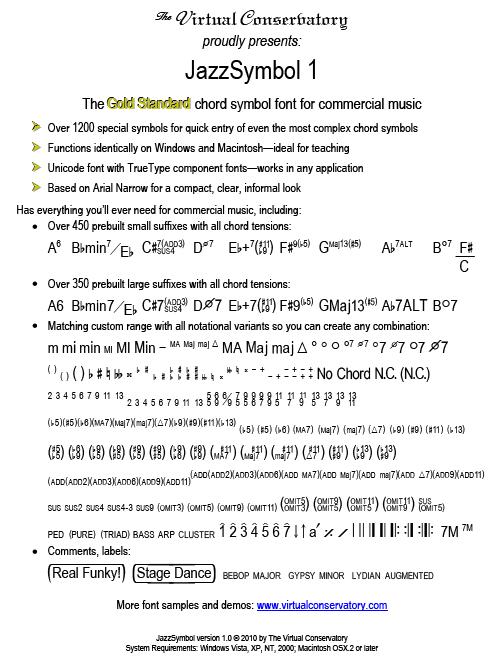 List price $50.00 Our price: $50.00
Please select either "within USA" or "outside USA" below...

Ordering within or outside the USA...
Our price: $50.00 plus FREE shipping by email.
Total: $50.00